Hi.... been out of the hook for a while as usual lol.... anyways starting my old post... the great news I was talking about were my Cicut expression and my Gypsy that hubby got for X-Mas (yay me) so I'll leave you with some of my recent work.... hope u like them!!!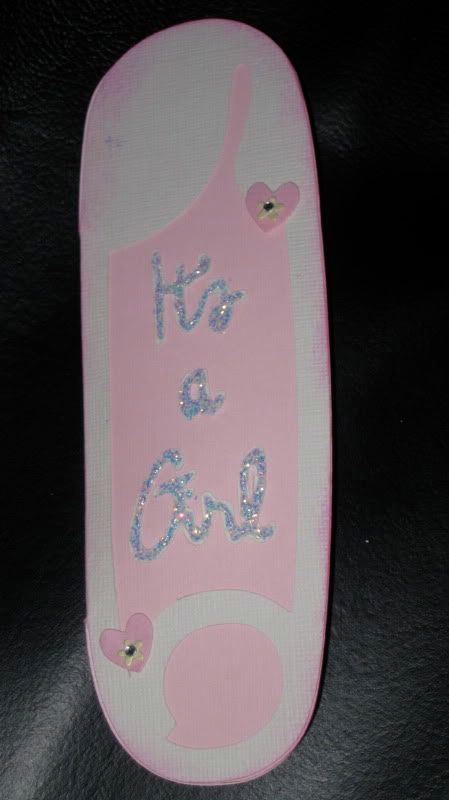 A Card I made for my sister's sister in law lol Baby Shower... It was my first card ever using my Cricut Expression and Wild Card Cartridge on my Gypsy lol
How it looked on the gift
That's it for now...
Thanks for watching
xoxo,
Tahi